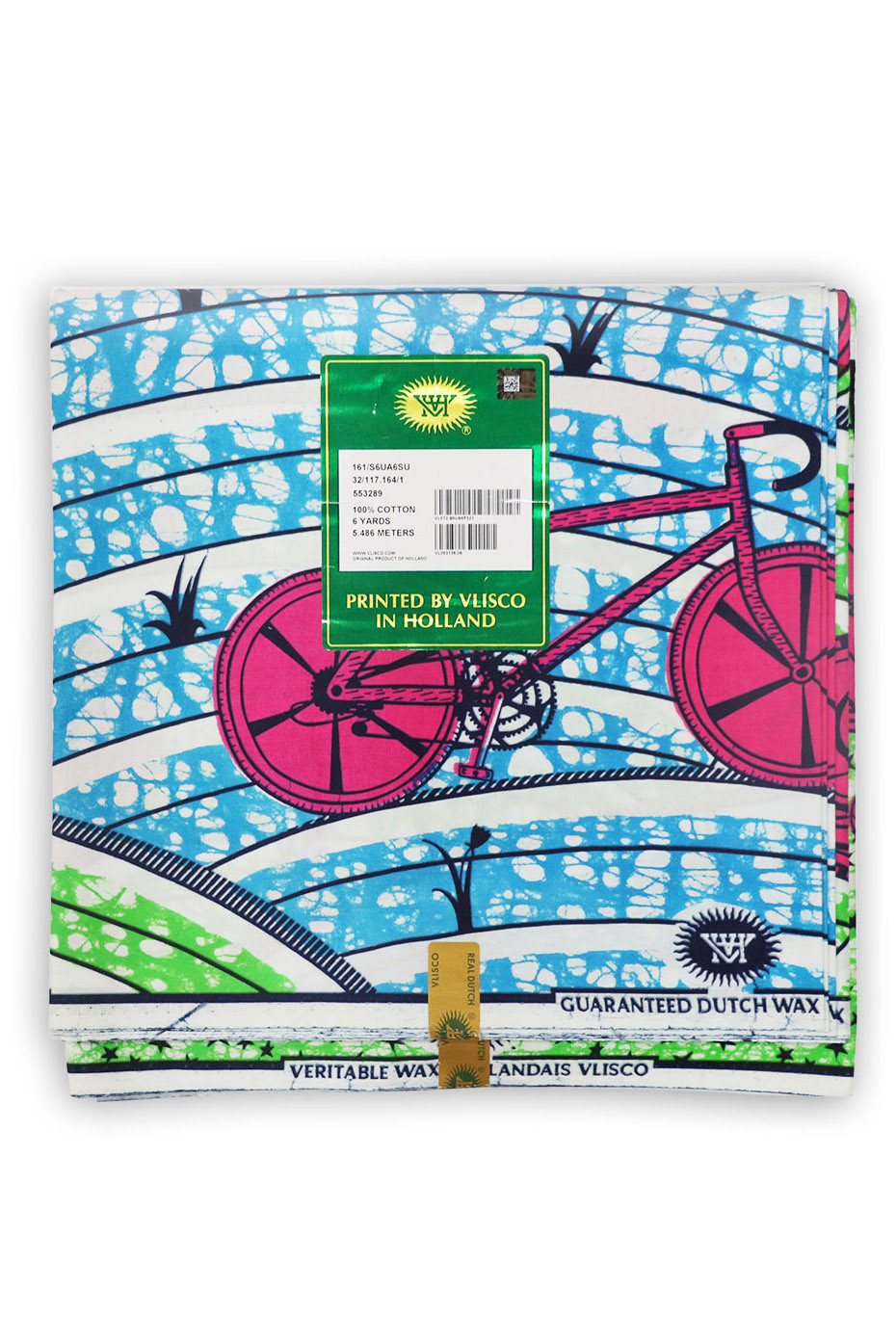 Vlisco S6UA6
Super-wax design for Vlisco, exclusively available in Europe.
Text in the booklet:
"This new Super-wax design is specially created and exclusively available for Europe. Discover its fearless illustrations,bold colour combinations and marbled pattern. The designer may have had certain ideas while sketching this design. Perhaps about the steps you need to take to reach your ultimate goal or the obstacles you need to overcome on your way to realising your dream. What's your story? Give your imagination free rein. "